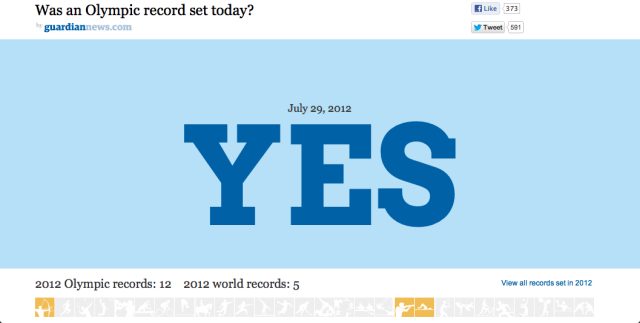 The Guardian knows what we really want.
There's no denying the Olympics are great drama, sports, entertainment, etc. But it gets a bit overwhelming, doesn't it? At a certain point, viewers need to know just basic logistics of the sport more than personal narratives or unimaginable techniques. After all, we all watch with the hidden intent of training ourselves or future kids, right?
So with too much to consume already, here are a few quick numbers to frame the first weekend and prep you for the rest of London 2012:
4x
That's how much stronger the network capacity in London is compared to Beijing when it hosted the '08 games. Apparently, the event could use a bit more.
Read 5 remaining paragraphs | Comments
Article by Nathan Mattise (c) Ars Technica - Read full story here.