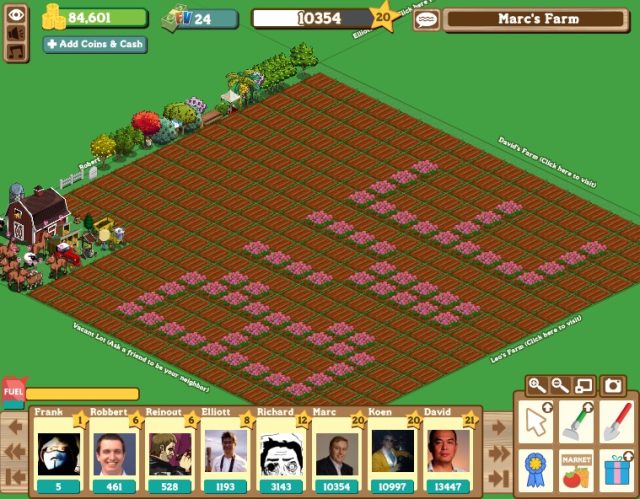 At least five Zynga managers have left the company in August. Mark van der Chijs
While all eyes in the tech business world have largely been focused on Facebook lately, there's another big player that has stumbled even more in recent months: Zynga. The San Francisco social media gaming company has lost about 70 percent of its value since its December 2011 initial public offering. As of this writing, the stock is trading just above $3 a share.
Worse still, some of its top executive and managerial talent are jumping ship, "as the online game maker grapples with slowing growth and a slumping share price that lessens the value of compensation," according to Bloomberg News.
Just yesterday, Alan Patmore, who oversaw CityVille, was lured away to Kixeye. Erik Bethke, a company general manager in charge of Mafia Wars 2, said on his Facebook page that he'd left the company this month. Bloomberg also reported that Ya-Bing Chu, a company vice president, and Jeremy Strauser also left this month. Chief Operating Officer John Schappert left the company on August 8 after disappointing earnings—he was only at the company for less than 18 months.
Read 10 remaining paragraphs | Comments
Article by Ars Staff (c) Ars Technica - Read full story here.