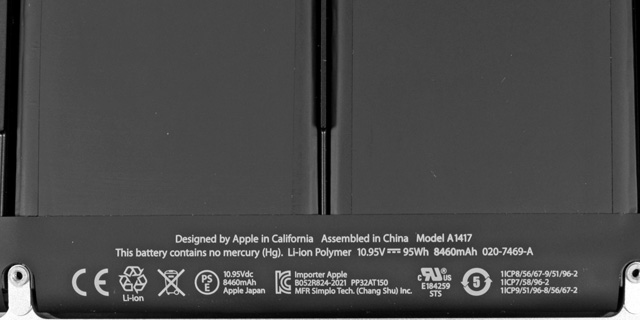 iFixit
Apple's release notes for the OS X 10.8.1 update released on Thursday made no mention of widely reported issues with laptop battery life under the initial shipping version of Mountain Lion. However, our testing reveals that the update can indeed significantly improve the runtime of Apple laptops over the original shipping version of Mountain Lion.
That's the good news. The bad news is that battery life may still not be as good as it was under Lion (OS X 10.7.4). And according to scattered reports from readers, the fixes that accompany the update may not fix the situation for everyone.
Shortly after Mountain Lion was released in July, MacBook Pro and MacBook Air users reported seeing significantly less battery life after installing the new OS. Our own initial checks showed that the battery indicator on two different laptops was indeed showing much shorter battery life than we had expected, but the estimated time shown by OS X is still just that—an estimate.
Read 11 remaining paragraphs | Comments
Article by Chris Foresman (c) Ars Technica - Read full story here.