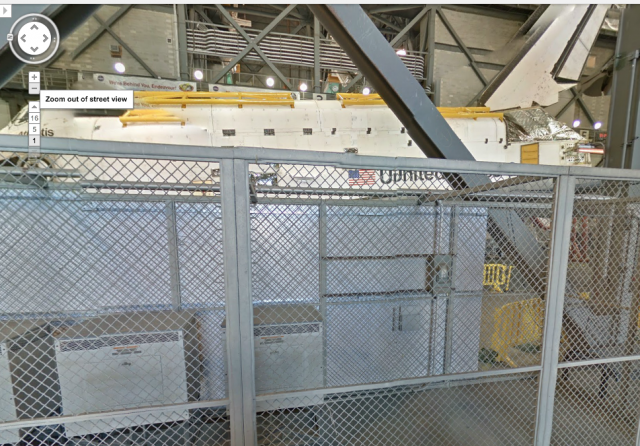 Enlarge / Zooming around the Vehicle Assembly Building with a vehicle in the background.
Fans of US space exploration can now get an insider's view of Kennedy Space Center without the pesky need to go to Florida. In celebration of the 50th Anniversary of the opening of the Launch Operations Center at Kennedy, Google has worked with NASA to capture some of the significant locations within the Space Center, and has now put them on Street v\View.
According to its blog post on the new features, it's possible to take a look inside a control room, the Shuttle launch pad, and inside the Vehicle Assembly Building while there are two shuttles inside it. You can even poke around inside the museum that houses a Saturn V, the rocket that launched the Moon missions. Having not been there since I was a kid (and before the Shuttle program had its first launch), the images provided a nice view of how Kennedy has grown up over the years.
Read on Ars Technica | Comments
Article by John Timmer (c) Ars Technica - Read full story here.