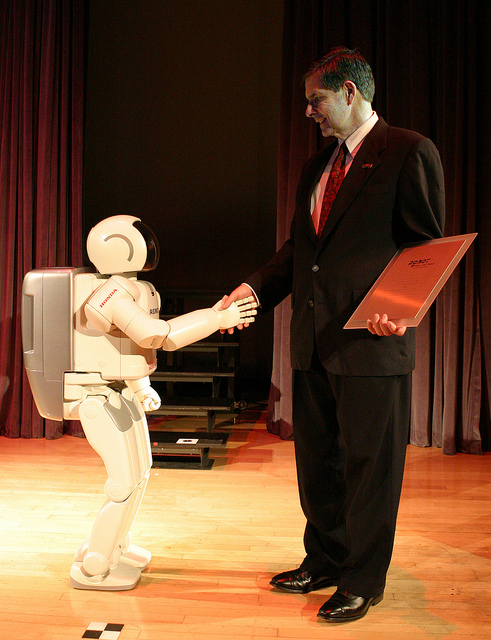 ASIMO accepts its induction into the Robot Hall of Fame in 2004. flickr user: HondaNews
During the weekend, even Ars takes an occasional break from fretting over the sad state of passwords or trying to understand certain patent law decisions. Weekend Ar(t)s is a chance to share what we're watching/listening to/reading or otherwise consuming this week.
Walls of Fame, Walks of Fame, Halls of Fame: these are our shrines to the greatest. They span a variety of topics and often enlist subject area experts—no comment on the Baseball Writers Association of America—to determine who and what is worthy of induction.
Now, one important hall realizes we need to be involved in that process.
Read 5 remaining paragraphs | Comments
Article by Nathan Mattise (c) Ars Technica - Read full story here.