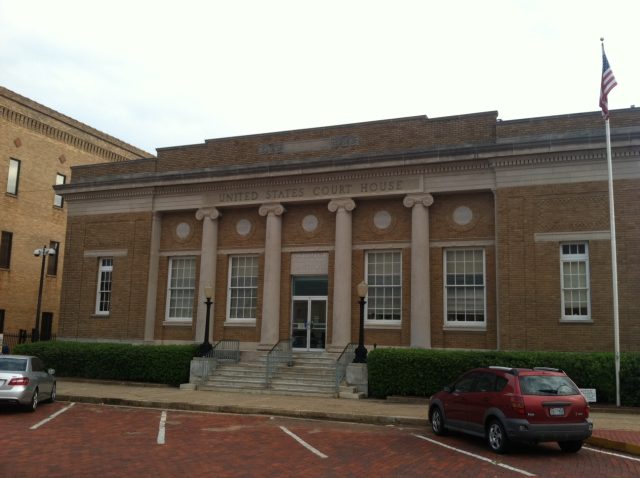 The federal courthouse in Marshall, Texas.
MARSHALL, TEXAS—The slide that defense lawyers showed to the jury read: "This isn't new." In a patent case, it could have been a smoking gun—after all, it was written by the inventors themselves. They were describing their business, Nexchange, to a San Francisco conference back in 2000; it was three years before they received their first patent and turned their focus to litigation.
But hours later, inventor Daniel "Del" Ross Jr. was on the stand, and he seemed none too concerned that the crux of his idea was old—if not ancient. He had a patent, twice reviewed by the US Patent Office, and a simple story to tell: "The big difference is, we invented this for the Internet," he told the jury.
Nexchange's idea was to help online retailers get more business by connecting their stores directly to popular content sites like CNN.com; after all, that's where the users of the still-young Web were hanging out. Their system built e-commerce right into "host" sites like CNN. A merchant could place their product on the host site, and would only have to pay when a sale was made; the host site, in turn, didn't need to worry about losing its readers to another website. It was an early version of online "affiliate marketing," which has become an increasingly common system for online selling—affiliate marketing is expected to be a $4.1 billion industry by 2014.
Read 41 remaining paragraphs | Comments
Article by Ars Staff (c) Ars Technica - Read full story here.